Inspired by iconic Australian florals, refresh your home this season with this spring makeover by @this_old_house52.
"I was blown away at how well the Kangaroo Paw worked with the room. It really felt fresh and crisp. Some clippings from the garden and it felt like a fresh new room."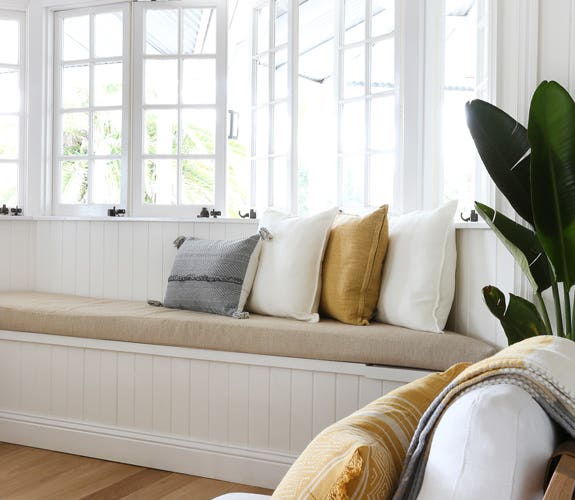 +
Emerson Cushion - Charcoal
Emerson Cushion - Charcoal
In Store Only
"My inspiration came from the outside, to keep it casual and bring the garden inside."
"Given my house is a 100 year old Australian home I think it really works well with any native plants and colours - it was made for this."