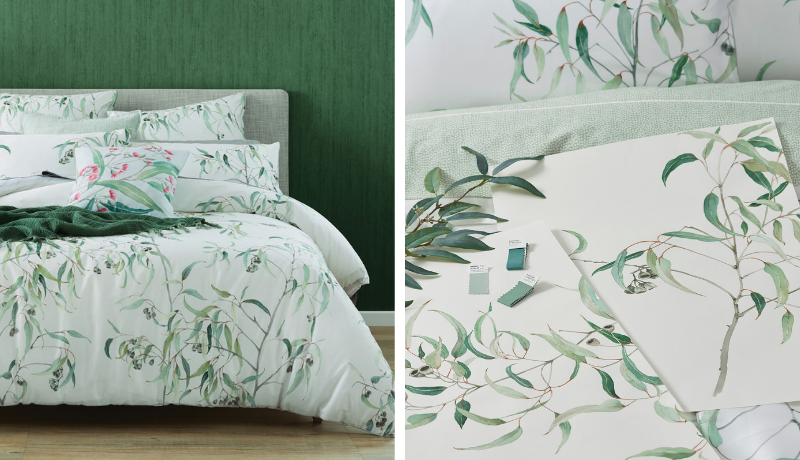 SHOP THE LOOK: Eucalyptus Quilt Cover
 
Iconic and effortlessly beautiful, this spring our new quilt covers feature hand painted designs of two Australian native florals; Eucalyptus and Kangaroo Paw. We caught up with Jacqui Baxter, the Textile Design Manager here at Bed Bath N' Table, to share the inspiration behind the design.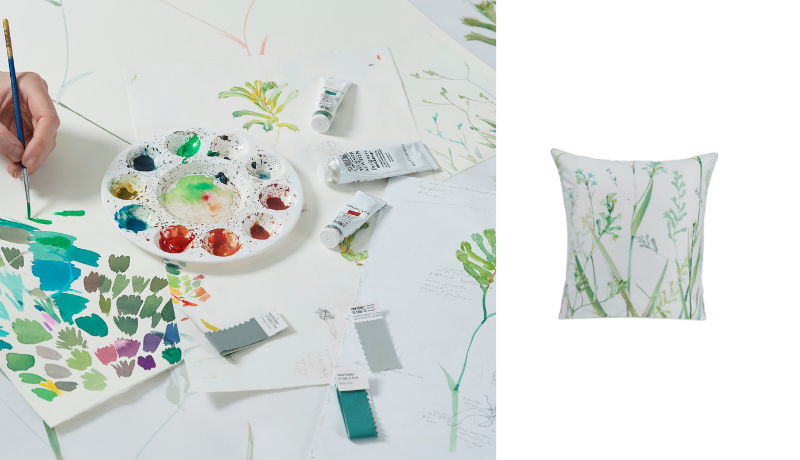 With most of our designs hand painted in the heart of Melbourne, it's not unusual to see paintbrushes, colour palettes and sketches around Bed Bath N' Table Head Office. Each season our talented designers create original designs that transform into beautiful pieces for your home; from printed dining plates to intricate quilt covers and pillowcases. We caught up with our Textile Design Manager Jacqui Baxter to talk us through the design process of our new Eucalyptus and Kangaroo Paw quilt covers.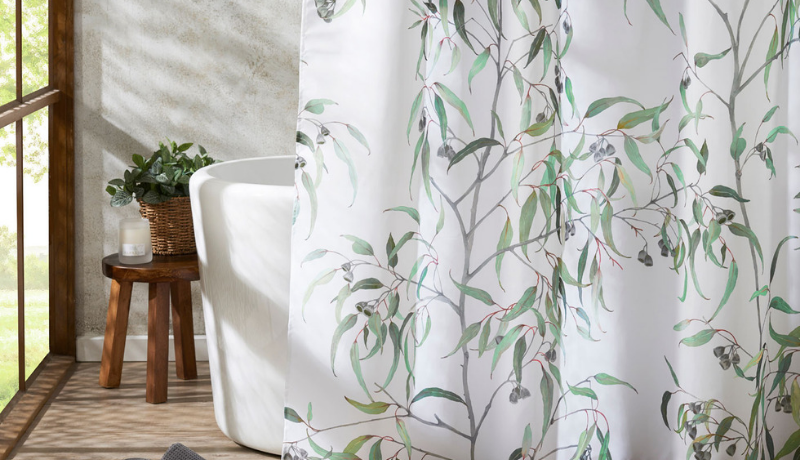 What inspired you to create the Eucalyptus and Kangaroo Paw designs?
The Australian gardens and bushland offers so much for us to explore. The colours and plants themselves are fascinating and there is always that feeling of wanting to bring the outside in.
The soft dappled light that plays on the Eucalyptus leaves and the scent of the gums that lingers in the air has always been so appealing to me. Soft washy leaf branches across the quilt worked so well and captured that outdoor feeling beautifully.
For the Kangaroo Paw quilt cover design, I was inspired by balmy summers, the wind blowing gently through the stems and tiny honeyeater birds gathering nectar. I wanted to capture the Kangaroo Paws growing up the bed en masse, as the colour palette moves from soft yellows through to emerald and teal greens with hints of coral and red. These tones create lovely highlights through the design.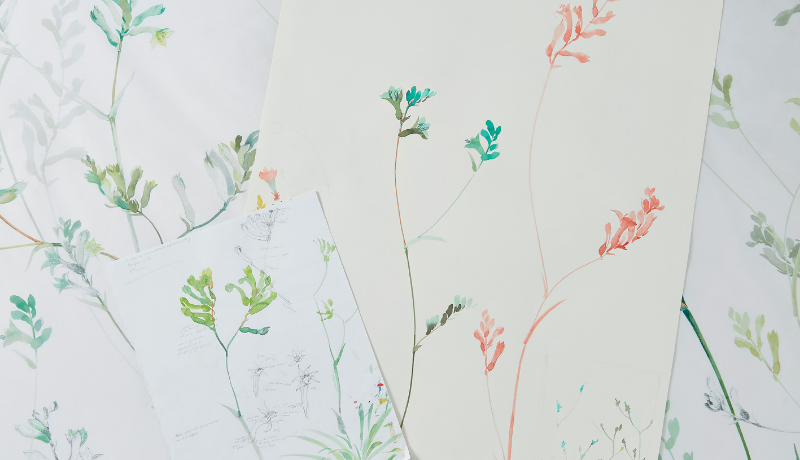 Talk us through the design process for these quilt covers.
Wherever possible, I always paint and draw from real foliage, flowers and plants, this way I can pick colours from the existing flowers and see all the interesting details. I mix colours together and paint different motifs. Once I have explored a variety of motif sizes and angles, I begin working on them from the computer to build the design there. Here I am able to manipulate the colours, place the design in an appropriate repeat and make any changes. Once the artwork is complete this is sent to the supplier for a print sample. We finalise colour accuracy, quality and finishes and then it's ready to be released in stores.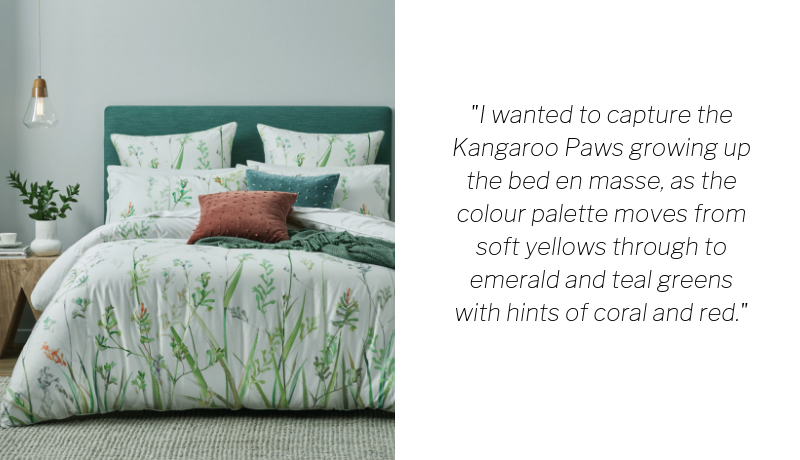 How can we incorporate the Modern Australiana theme in the home?
There are many ways to enjoy Australiana themes in the home; bunches of Australian native flowers and foliage, beautiful quilt covers, printed cushions or even kitchenware. There is always something appealing about having something a little bit Australian indoors.
Natural textures and refined finishes complete this look with repeating floral patterns that bring a sense of the Australian bushland indoors.