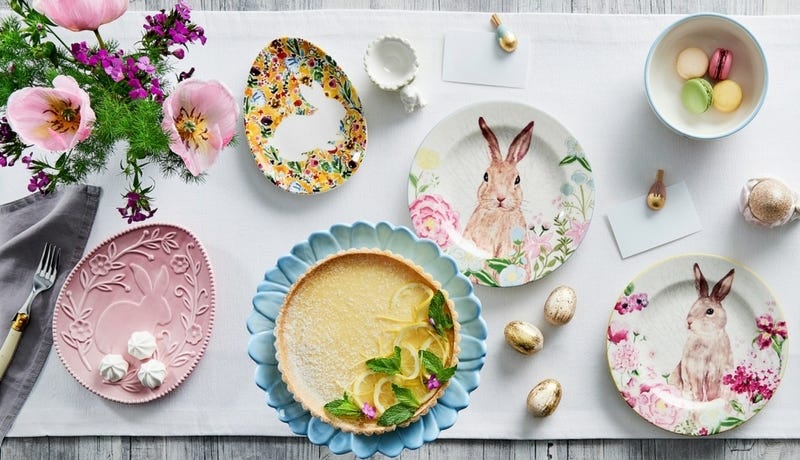 If you're entertaining this Easter (or simply love Easter too much to resist…), it's never too early to think about decorating your home for the season ahead.
Whether you're welcoming guests young or old, or want to put a new spin on your existing decorations; inspire your own Easter celebration with our simple tips for styling success!
Classic Elegance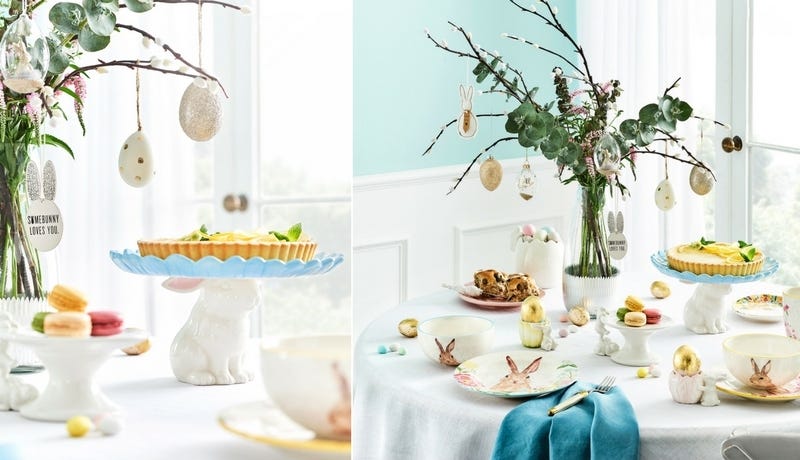 If your Easter is more of an adult-only affair, set the celebratory tone with a seriously stylish table setting. Less is more, with classic detailing and elegant simplicity key to achieving this look.
But it isn't Easter without bunnies! Keep the look modern by pairing playful bunny features with our gorgeous floral Easter dinnerware, Milano linen napery and chic metallic accents.
Centrepieces needn't follow any traditional structure – get inventive and try using a mixture of greenery and decorative sprays, casually arranged and adorned with a selection of our hanging decorations.
*INSIDER TIP - Not sure where to start to create your own Easter table? A colour theme is an easy way to bring a look together, and when in doubt, you can never go wrong with white!
Whimsical Delight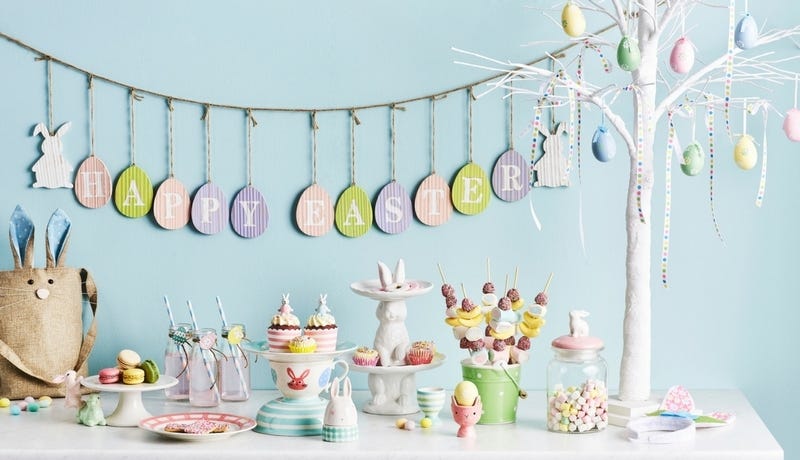 Celebrating Easter with little ones is all about fun! Delight with a table full of whimsy and colour, ramping up the cute-factor with a playful palette of pastel hues.
This table is much less formal – play with a setting full of Easter-themed tableware and an abundance of Easter treats, perfect for little hands to grab-and-go.
We've used everything from bunny-topped lolly jars, to Easter themed cake stands and piles of cute crockery to create a visual feast that will appeal to both the young and young-at-heart.
Inspire new family traditions with an Easter tree, which can be loved year-after-year. Our Happy Easter garland makes a final welcoming touch, and can be moved around the home in the lead-up to Easter as excitement builds for the holiday ahead!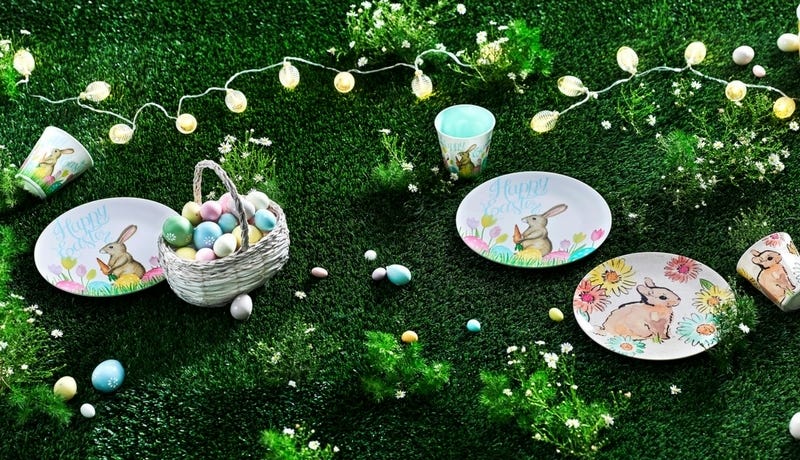 *INSIDER TIP - Charming and child-friendly, our melamine plate and tumblers are ideal for little hands to be used both inside and out, and make the perfect Easter gift and keepsake!
The Final Touches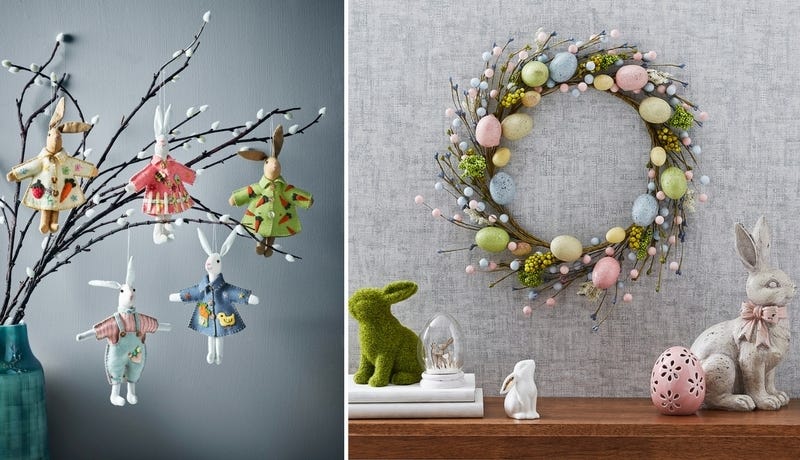 First impressions count, and a simple wreath as guests enter your home will set the mood for the festivities that follow. Too pretty to hang outside? Hang a wreath in your entryway or above a sideboard decorated with your favourite collection of bunnies.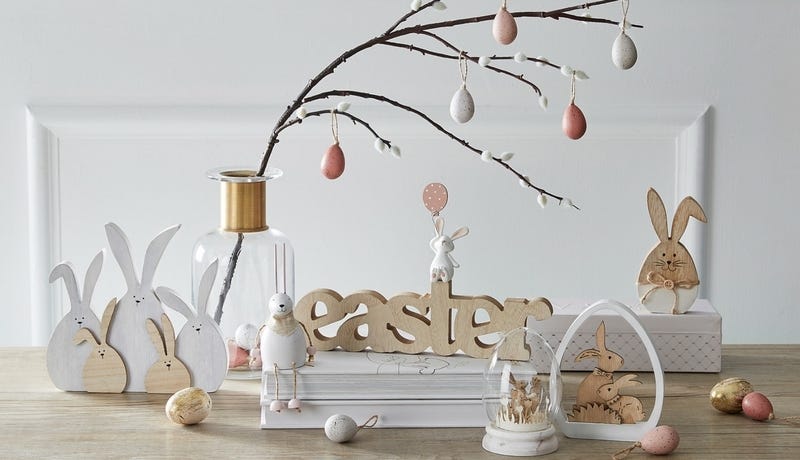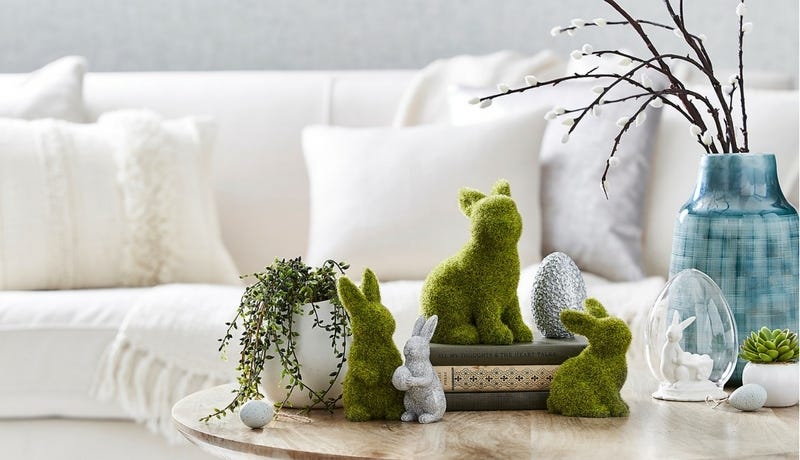 To create your own Easter magic at home, all you need is a few key pieces and a little creativity! Keep to one style by choosing a colour theme and complementing textures (white and wood make the perfect pairing!), or mix and match with your existing homewares.
Most importantly, have fun! After all, Easter is best spent in the company of family and friends, so however you choose to celebrate, make it a happy and memorable one.
EASTER NOW AVAILABLE IN STORES AND ONLINE