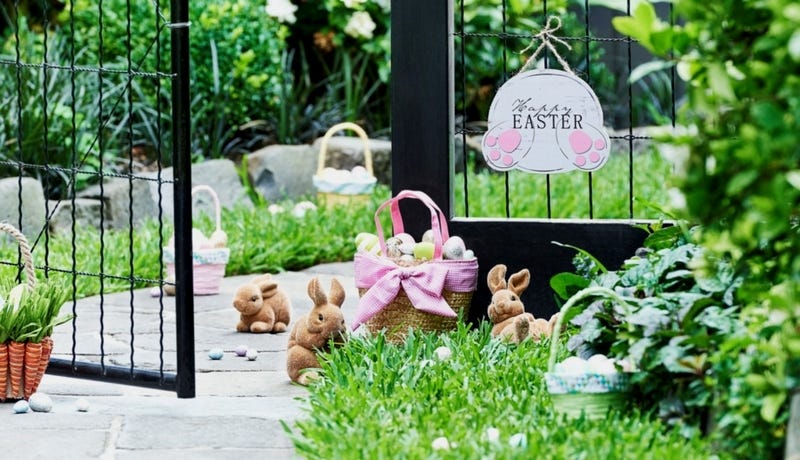 An Easter egg hunt is the perfect way to kick-start Easter Sunday, and this treasured family tradition can be equally fun for the young and young-at-heart.
So, whether you're an egg-hunt-rookie or simply looking for new inspiration, we've created a look that's just as much fun for you to put together as it is for the little ones. It's time to ready, set, go and plan your most memorable Easter yet.
Hop to it!
Set the scene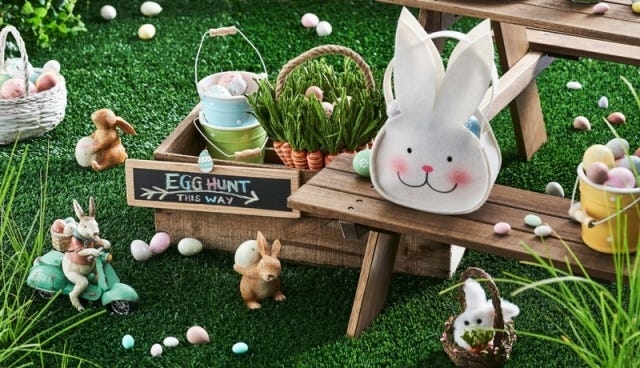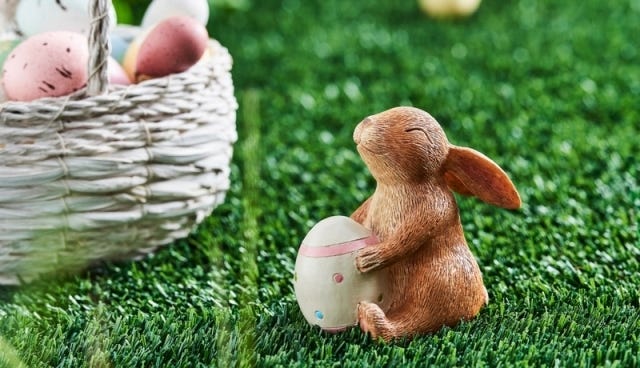 Embrace the occasion and set a magical scene filled with everything Easter!
First things first… your own Easter egg hunt sign is a must-have to point everyone in the right direction.
Delight guests young and old with an eclectic collection of Easter-themed decorations and accessories - from classic bunnies in varying shapes and sizes, to an Easter garland (… the Easter Egg & Rabbit Bunting is our favourite!), and decorative eggs scattered around.
THE HUNT IS ON…
It simply isn't an egg hunt without Easter egg bags and baskets!
This year you're spoilt for choice – with everything from fabric bunny bags, spotted porcelain buckets and carrot-adorned baskets (… there are so many adorable styles to choose from to pick just one!). Or keep it simple with a classic woven basket (it makes the perfect gift and keepsake that can be used long after the Easter weekend has passed!).
Insider Tip: Hide decorative eggs as an alternative to traditional chocolate eggs - not only can you re-use them year after year, you'll also avoid the usual chocolate overload of Easter Sunday. But, fun is essential to a successful egg hunt (and it isn't Easter without chocolate), so keep it stress (and tear!) free by keeping aside chocolate eggs to share once the hunt is over.