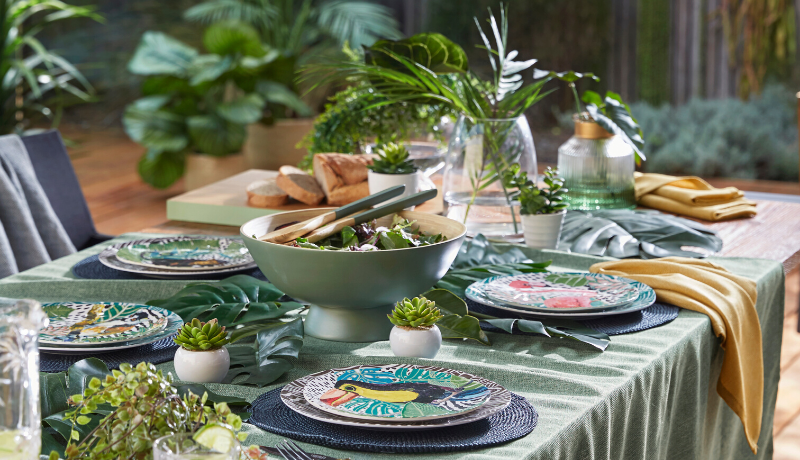 Shop the look: Bamboo Salad Bowl (In Store Only), Into the Jungle Toucan Side Plate, Into the Jungle Flamingo Side Plate
As the winter chill departs we're welcomed with a renewed energy as we prepare for summer in the home. Create a relaxed and balanced style with Nature's Palette where jungle hues and organic textures combine with wooden elements for a calming space.
Tropical Prints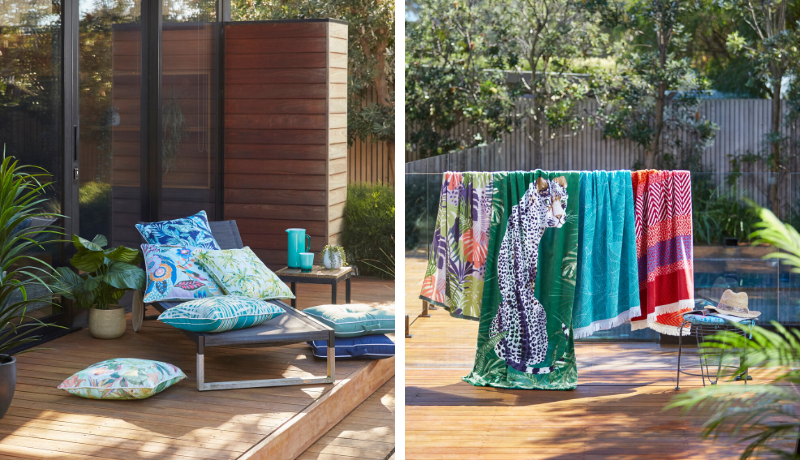 Shop the look: Port Villa Outdoor Cushion, Daphne Outdoor Cushion, Daintree Reversible Outdoor Cushion, Mossman Outdoor Cushion, Jungle Leaf Beach Towel, Panthera Beach Towel, Banana Leaf Beach Towel, Castillo Beach Towel
Elements of the tropics and jungle creatures combine in subtle colour tones to bring the new season into the home. Intricate hand sketched foliage are paired with loose abstract animal print in a toned down colour palette.
Soft Shades of Green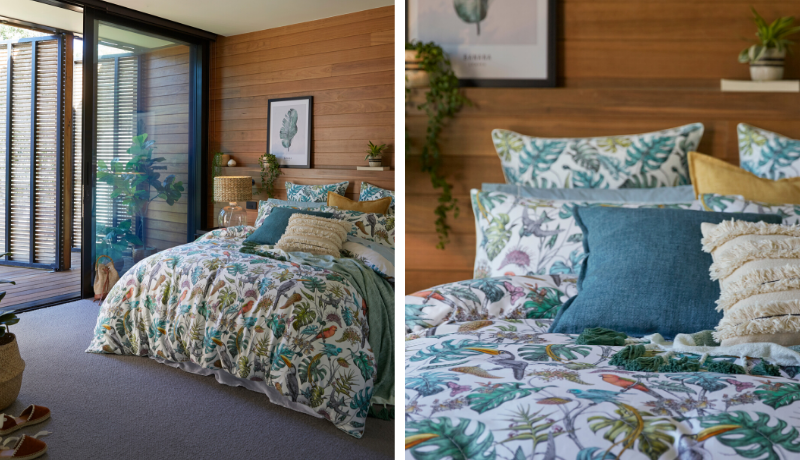 Shop the look: Japura Quilt Cover, Odessa Cushion in Robin Egg, Balfour Cushion in Natural, Abbie Throw (In Store Only) 
A green colour palette is complemented by wooden tones and textures. Toned down shades of the jungle combined with splashes of mustard and charcoal is a beautiful reminder of nature and create a serene space to relax and unwind.
Natural Textures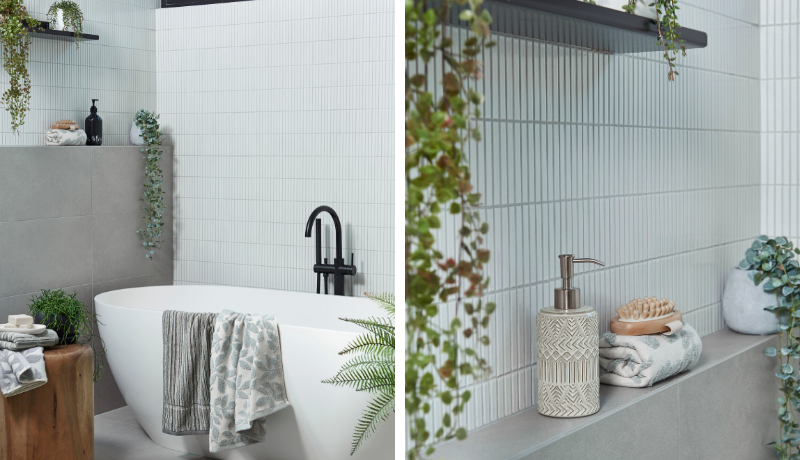 Shop the look: Everly Bath Towels, Franca Bathroom Accessories
Natural fabrics with organic finishes easily update the home with knotting, cut fringe and tufting details. Linen, macramé and pure cotton brings a soft and relaxed style together with safari-inspired patterns and tropical scenes.
Welcome summer with the calming and balanced style of Nature's Palette