Shop the look: Zuma Quilt Cover, Zuri Sheet Set, Annan Throw in Terracotta, Chevron Tufted Cushion, Fiesta Pom Pom Cushion 
This summer we're celebrating old traditions and cultural travels with Raw Ingredients. A timeless style that reflects energy and sunshine, an earthy colour palette is combined with natural textures and traditional patterns to create a restful space.
Earthy Tones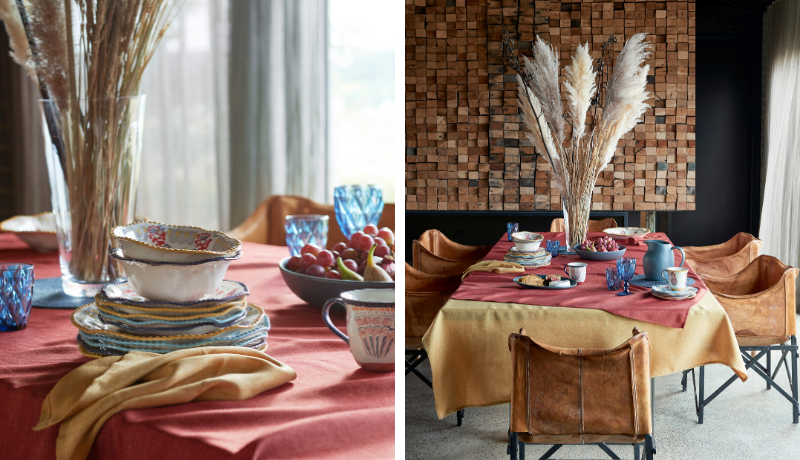 Shop the look: Ophelia Dining Range, Santorini Dining Range, Lattice Drinkware, Baltimore Napery in Brick
Inspired by nature, a colour palette of rust, clay, russet and ochre adds a warm summer-inspired feel. Contrasting cool greys and blues bring a relaxed style to the home.
Organic Textures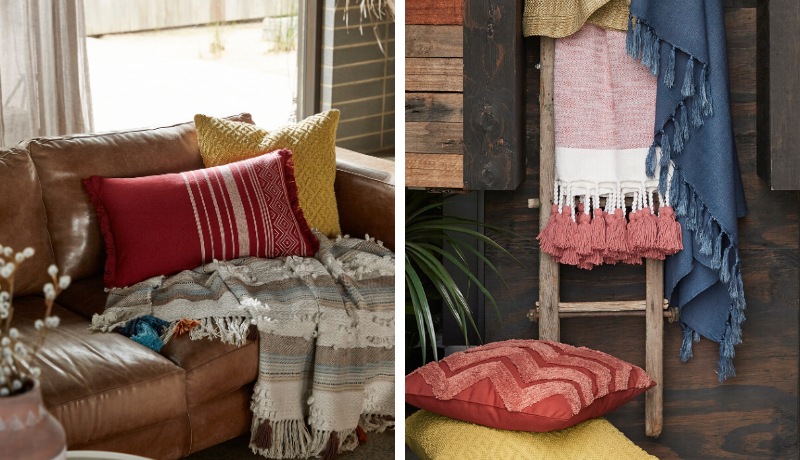 Shop the look: Estoria Cushion in Plum, Lima Throw (in store only), Abbie Cotton Throw in Rose, Chevron Tufted Cushion, Annan Throw in Navy
Introduce natural textures to create an effortless style. Presented in their most organic form, hand woven fabrics, faded weaves and fringing details combine with tufting and knotting for a laid-back feel.
Traditional Patterns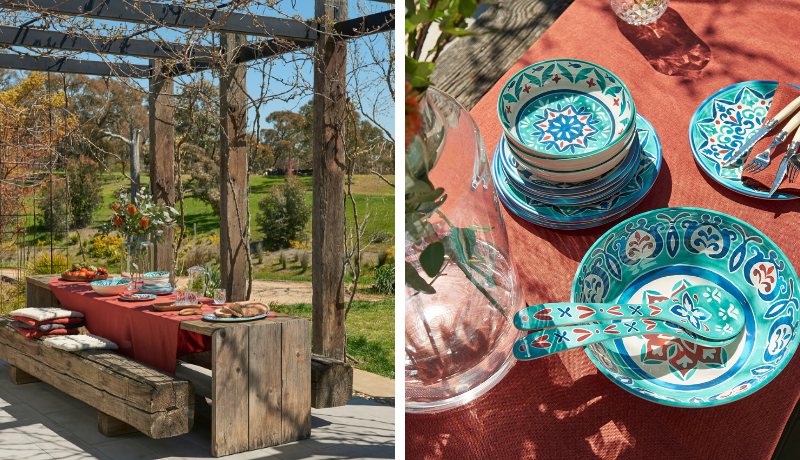 Shop the look: Messina Dining Range
Vintage geometrics and ethnic motifs are intricately designed and heritage references reworked. Tradition is invited with faded weaves and hand painted stripes to create a unique and calming space.
Welcome summer with the effortless style of Raw Ingredients