Shop the look: Sicily Serveware, Lemons Drinkware
Inspire innovation and creativity this summer with Sensory Elements. Bright colours and bold patterns come together with embroidery and patchwork details to create an eclectic style.
Vibrant Tones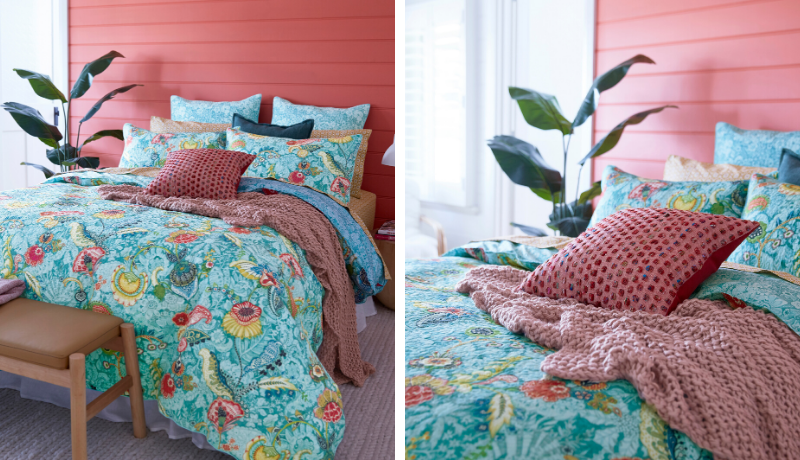 Shop the look: Jacinta Quilt Cover, Mena Throw in Blush, Zuri Sheet Set, Potted Banana Leaf, Felix Cushion in Pink
Introduce colour to the home this summer with vibrant tones that can easily mismatch. Dusty rose, aqua and lemon hues create a contemporary style with a playful feel.
Handmade Details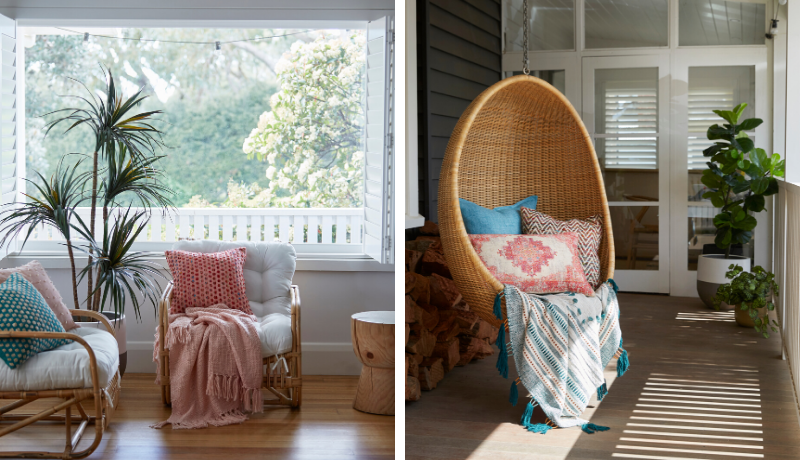 Shop the look: Felix Cushion in Pink, Cambridge Throw in Blush, Lopez Handloom Throw in Teal, Konya Cushion in Pink, Odessa Cushion in Robin Egg, Felix Chevron Cushion (in store only)
Keeping true to artisan craft, handmade textures are complemented with bold patterns and printed fabrics for a contemporary style. Intricate embroidery, patchwork, tassel and beading details bring a sense of liveliness to the home.
Eclectic Patterns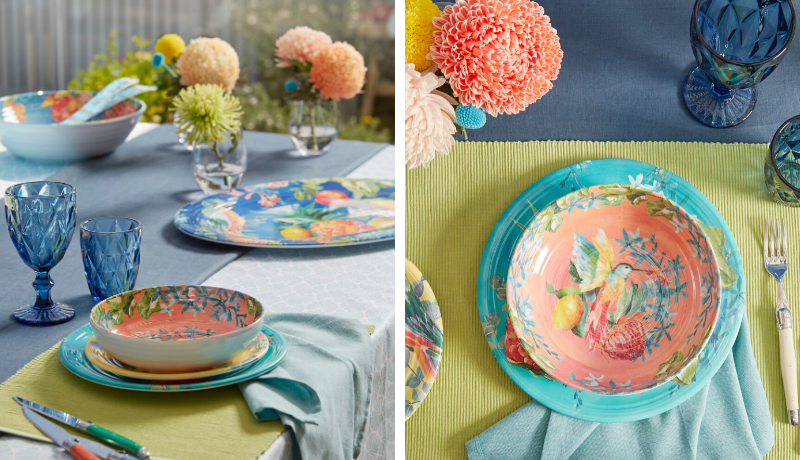 Shop the look: Rosario Dining Range, Lattice Drinkware
Make a statement with bold painterly designs influenced by the warmer season. Vibrant and bright, large stylized shapes and African-inspired cloth patterns mismatch with stylized fruit and leaf patterns.
Welcome summer with the colours and playfulness of Sensory Elements