We're right in the heart of winter and now is the perfect time to give your bedroom a seasonal update.
In a recent collaboration with the team at Metricon Homes, we showcased three beautifully distinct bedroom looks, all which can be easily recreated in your own home using our winter collections.
Read on to discover which looks we love for winter and how to achieve each different style in your home…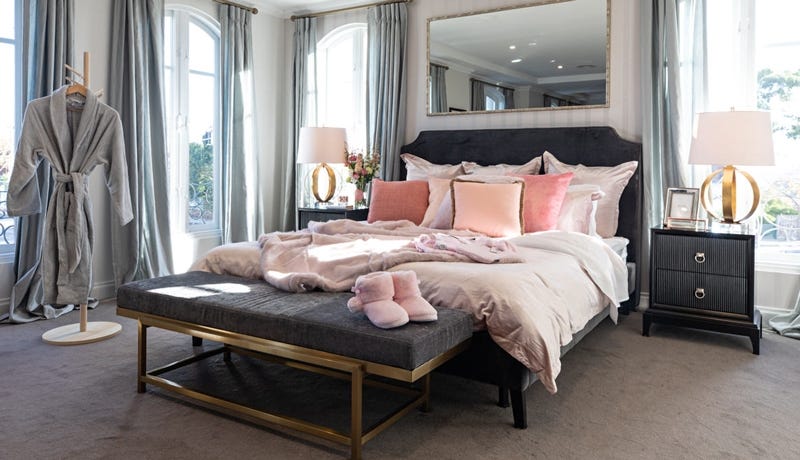 Timeless, yet very much trending, Millennial Pink is having its time in the spotlight as the colour of the moment. This take on blush has been hailed as the new neutral, and it's not hard to see why. Working perfectly with everything from white, charcoal and gold, or even with other shades of pink, this surprisingly versatile shade is a great way to add colour (and glamour!) into the bedroom for winter.
With all that in mind, we couldn't go past our Amira Dusty Blush velvet quilt cover to create this beautiful look. Varying shades of pink are the perfect complement, and are a great way to introduce different textures. It's this confidence in textural layering that gives this style a distinctive winter aesthetic.
From linen and velvet to faux fur, different cushion styles were mixed and matched for a more contemporary, relaxed approach. Homewares in copper and metal tones work harmoniously with the pink palette, while a subtle touch of grey is the perfect final complement.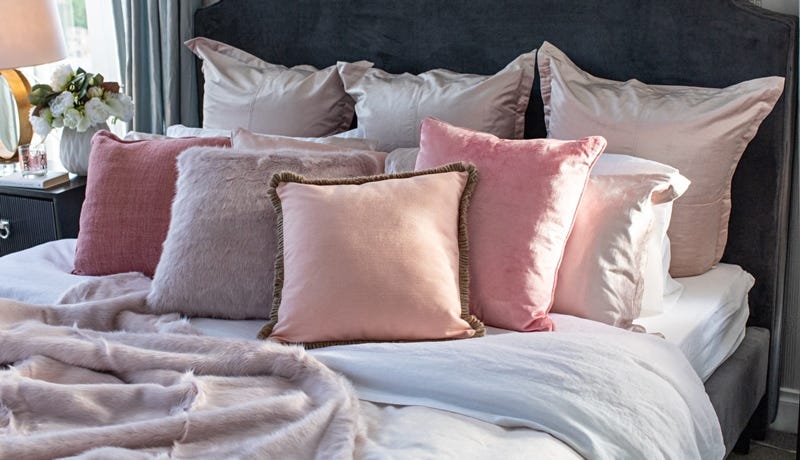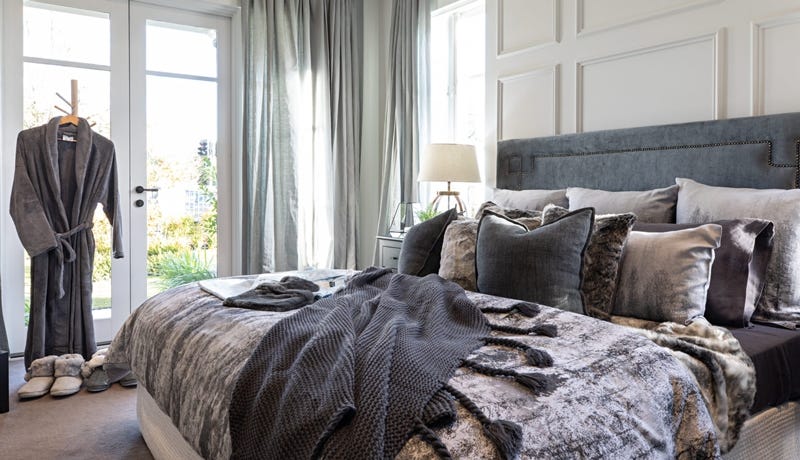 Winter needn't always be all about dark, moody shades that match the skies outside, but when they look this good… who can resist?
Channelling a Scandi-inspired vibe and monochromatic palette, Winter Layers is all about inviting natural, earthy tones into the bedroom.
Creating a sense of calm and harmony, our Tree Tops quilt cover was the perfect starting point to bring this look to life.
Varying tones of charcoal and silver were layered using a complement of textures, from soft, natural linen in our Milano linen sheet set and Odessa linen cushions, to textural, heavy knits and plush faux fur with our Arctic faux fur cushions and throw.
A subtle injection of glacial blue tones and brushed metal accents completes this stylish look.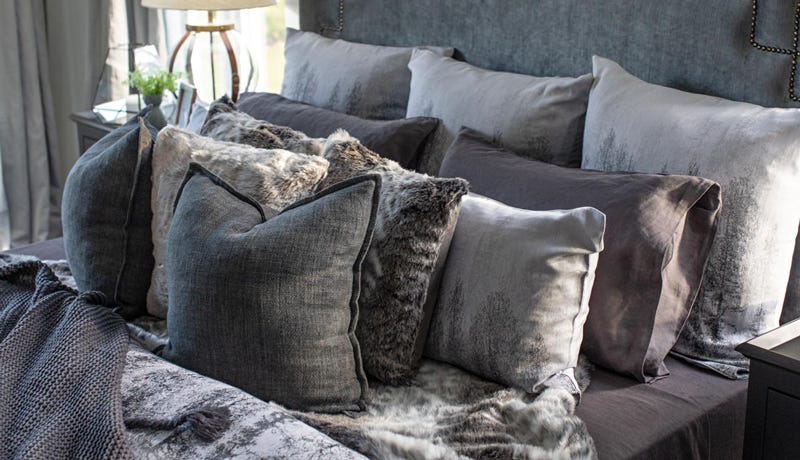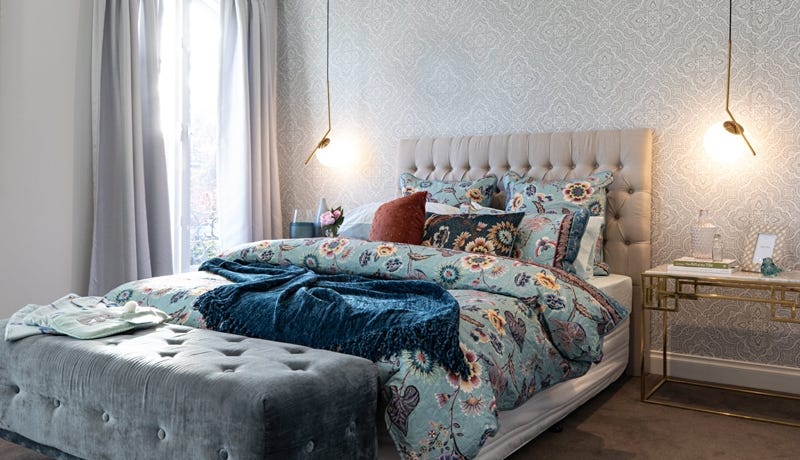 Luxurious and sophisticated, Modern Romance is all about rich colours, romantic patterns and decadent textures.
The bedroom is the perfect (and often easiest!) place to experiment with colour and pattern, especially throughout the winter months. Packed with interest, colour and detail, our Taman quilt cover inspired this modern update on classic design.
Accent pieces in deep, moody tones and luxurious textures, like our Willow Velvet cushion, Taman Floral cushion and Margot Chenille throw, were layered to add warmth to an otherwise cool colour palette. Our Kiki patterned sheet set keeps the look contemporary and fresh, while touches of decorative homewares portray a sense of classic elegance.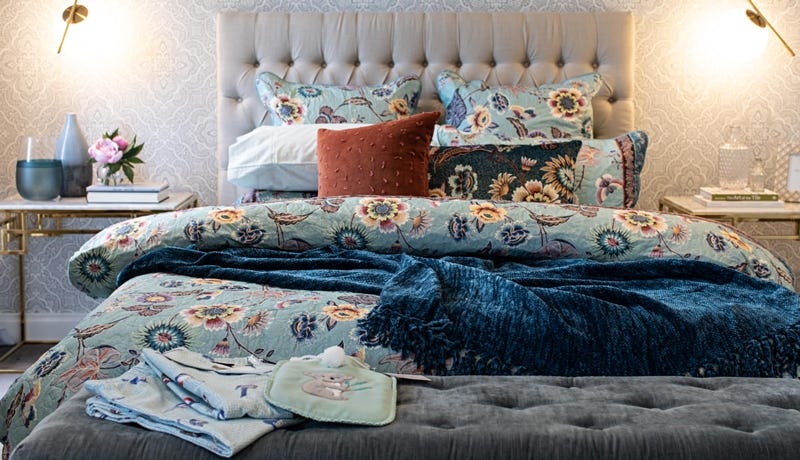 Created in collaboration with Metricon Homes.
Styled by Chris Carroll of TLC Interiors and Metricon Senior Interior Designer Jacinta Evans.
Images courtesy of Metricon.