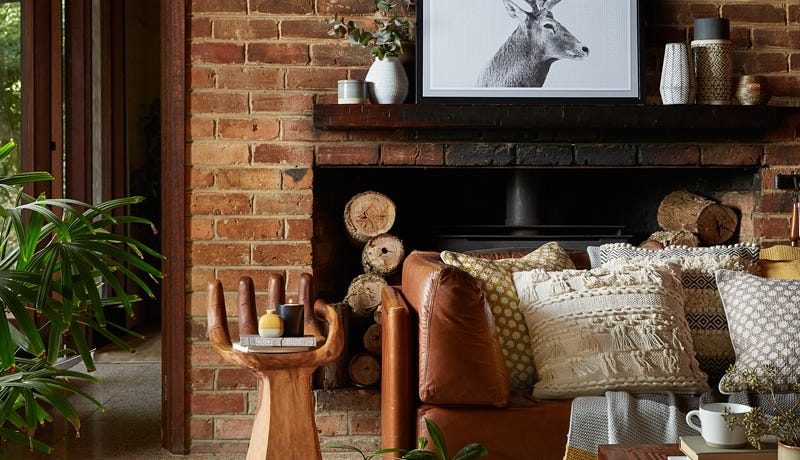 SHOP THE LOOK: Yukon Wall Art, Zanzibar Cream Tassel Cushion, Zanzibar Tassel Cushion, Polka Vegetable Dye Cushion
As the days and nights reach the heights of wintery chill, our natural instinct is to start dreaming of warmer climates far away from home.
The problem? Escaping to the tropics or on your next European summer adventure just isn't always achievable! Rather than fall into the depths of the winter blues, make the most of the change in seasons with a winter staycation.
The perfect way to rejuvenate, a staycation at home is all about enjoying life's simple pleasures as you would while on holiday.
So settle in as we explore how to make the most of winter at home…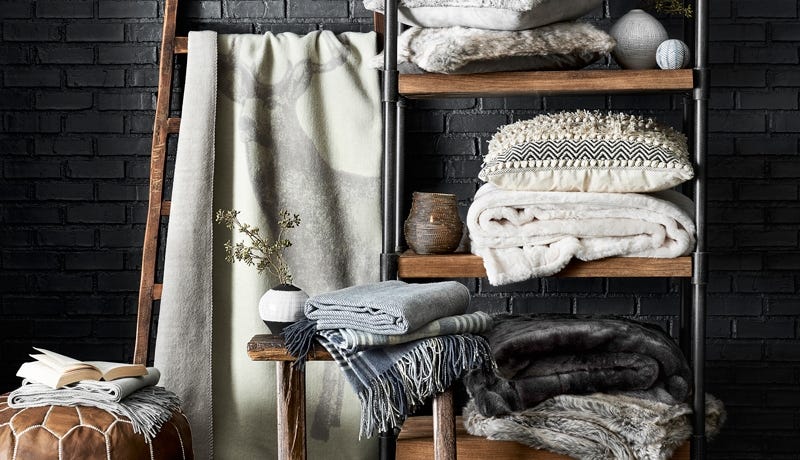 SHOP THE LOOK: Yukon Throw, Hazel Herringbone Throw, Herringbone Check Throw, Arctic Faux Fur Throw, Faux Fur Throw, Zanzibar Tassel Cushion, Arctic Faux Fur Cushion, Wire Woven Candle Holder, Tribal Decoration Ball
Inherently Australian, our relaxed way of living is in constant connection to the outdoors, so it's no surprise we continue to seek this relationship while on holiday. And when it's too cold to go outdoors, simply bring the outside in!
Turn to an earth-inspired colour palette and introduce natural elements to create a tranquil unity between the home and outdoors. Natural fibres like linen and wool create an organic feel in any space and instantly add a sense of warmth.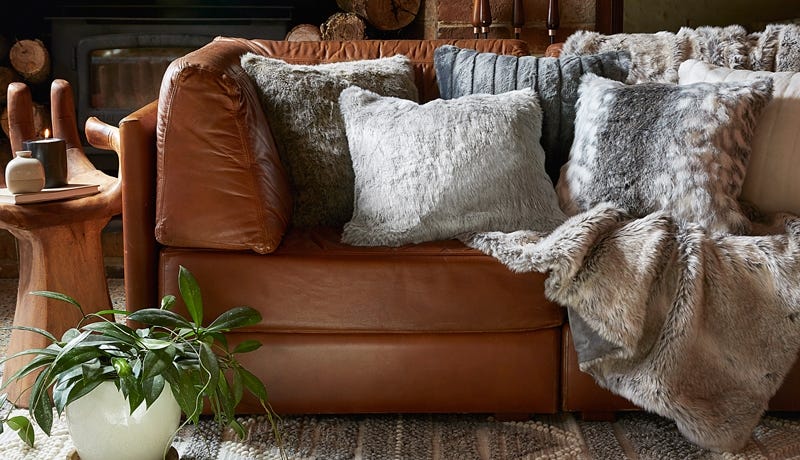 SHOP THE LOOK: Arctic Faux Fur Cushions & Throws

Have confidence with layering different textures to really ramp up the comfort factor. Think chunky knit cushions layered with warm, woven throws. A winter favourite, our luxuriously plush faux fur is the quintessential winter must-have.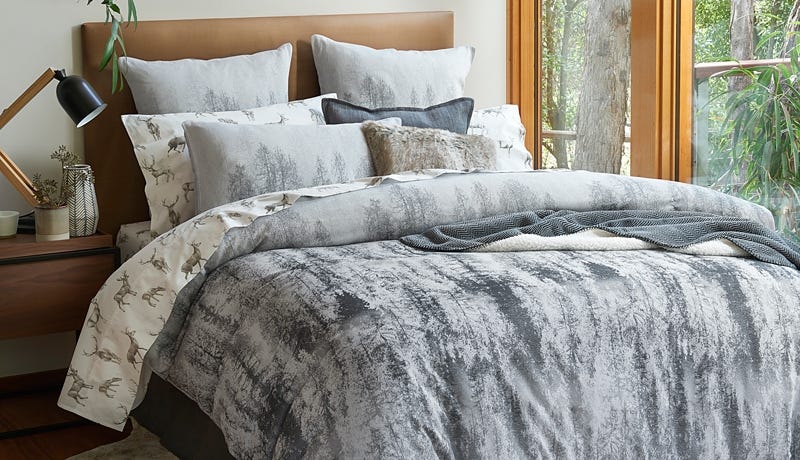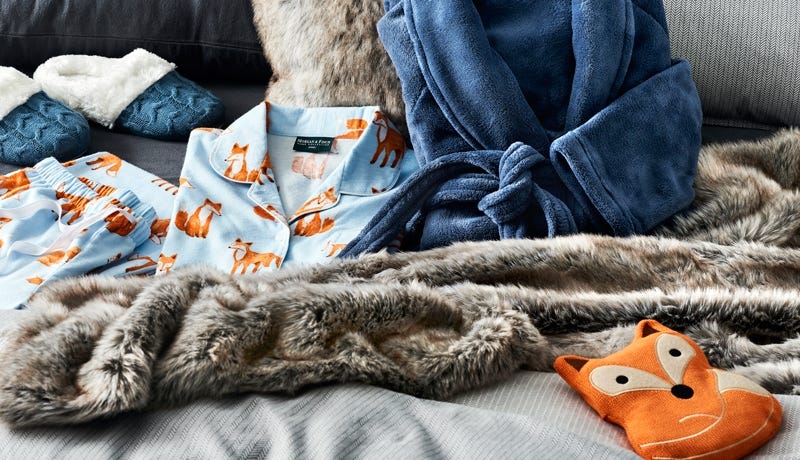 SHOP THE LOOK: Arctic Faux Fur Throw, Knitted Cable Slipper with Fur, Foxy Flannel Pyjamas, Plush Bathrobe, Heat Pack Fox


Still feeling the chill?
Don't forget the classic winter essentials to make sure you'll never go cold. A plush robe, beautifully soft flannelette pyjamas, slippers to keep your feet extra toasty and a snuggly hot water bottle will make your winter staycation next level!
Now grab your favourite book, ditch the technology and relax into your winter staycation at home.