Bright Watercolours with Whatever Happened to Miss Wolf
Brighten your home this spring with colourful inspiration from Instagrammer @whatever_happened_to_miss_wolf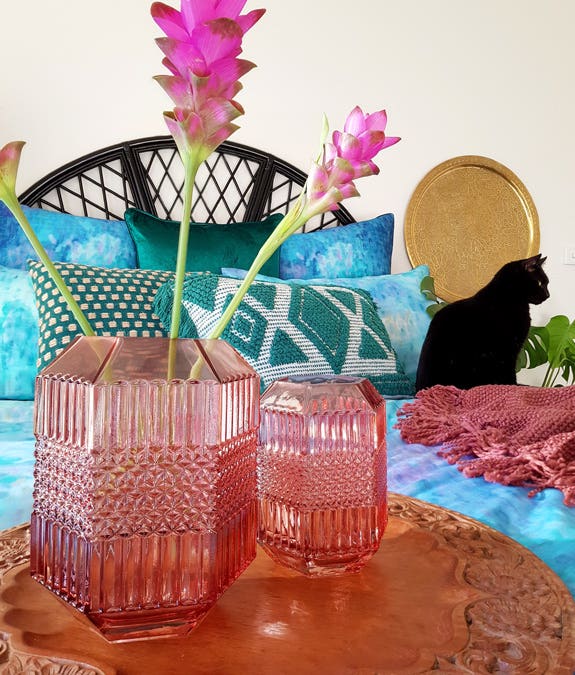 "The Summer Meadow quilt cover is perfect for this room. So bright & playful, with every colour of the rainbow within those gorgeous flowers. The aqua & magenta Bellisima cushions keep to the joyful floral theme, while the Fiesta pom pom cushion is pure fun."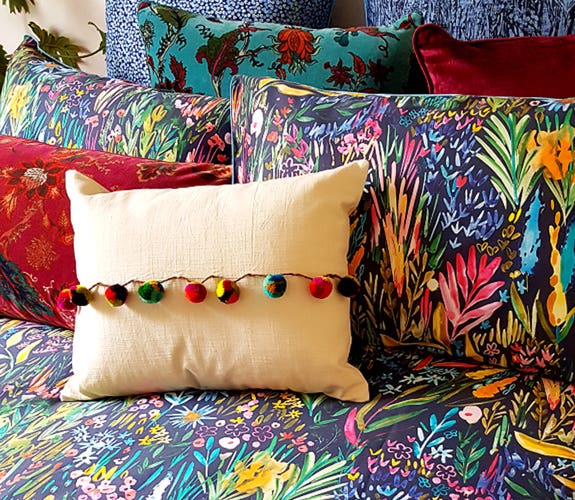 +
Fiesta Cushion with Pom Poms
Fiesta Cushion with Pom Poms
Available in store only


"Spring is a joyful time of year, with the promise of sunshine and good times to come. Nature shrugs off Winter and bursts into colour. This collection encapsulates that feeling perfectly."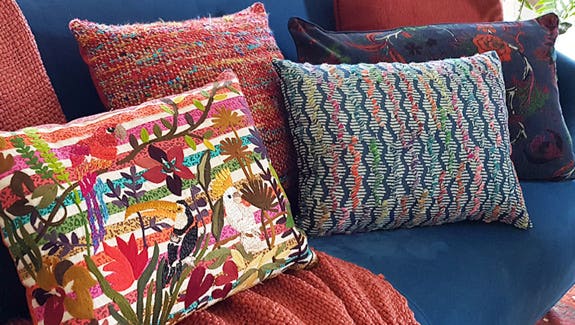 +
Fiesta Bird Cushion
Fiesta Bird Cushion
Available in store only
+
Fiesta Wave Stripe Cushion
Fiesta Wave Stripe Cushion
Available in store only