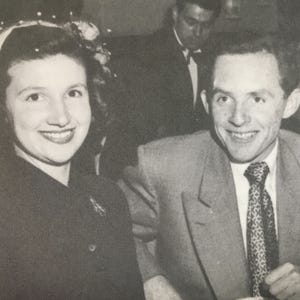 1960 - Founded
In 1960, John Dempsey works to begin The Dempsey Group; a company that would encompass the Domestic Textile Corporation and the Bed Bath N' Table brand.
The company specialises in the local manufacture of bed linen and bedding.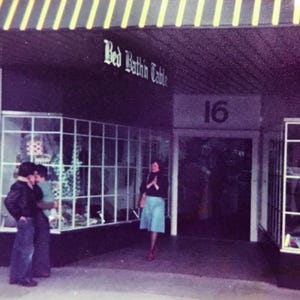 1975 - Bed Bath N' Table - our first store
In 1975, Bed Bath N' Table was established as the retail division of The Dempsey Group. Identifying the need for a specialty store that sold quality bed linen and bedding products direct to the public, John Dempsey opened his first retail store in Dandenong, Victoria.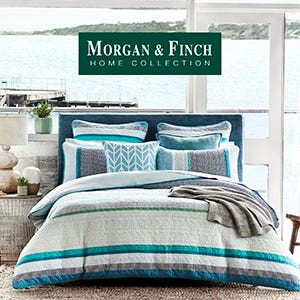 1990 - Our iconic brands are founded
Morgan & Finch and Cotton House – two uniquely Australian brands – are launched in 1990, with Morgan & Finch created exclusively for Bed Bath N' Table.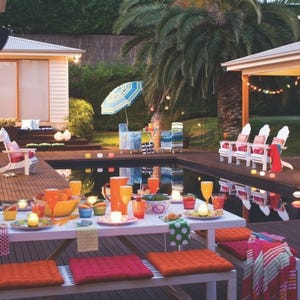 1994 - More than just a bed
Recognising a homewares market beyond its core bed linen & bedding range, Bed Bath N' Table delivers on a plan to expand into a wider range of homewares products. Along with our Bed, Bath and Table categories, Decorator and Outdoor product will all grow from this point forward to offer a full home lifestyle destination for our shoppers. This will form the basis of what the brand is today.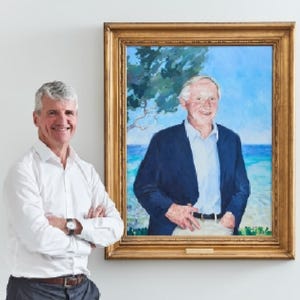 1996 - Passing the torch
Having worked for his father in the business for 15 years and gradually working his way up to senior management, youngest son Jonathan takes the reigns from visionary founder, John Dempsey.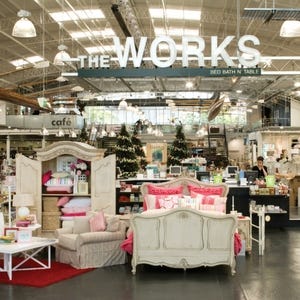 2003 - The Works
Delivering on the market's increased interest in creating a beautiful home, Bed Bath N' Table's first Megastore, The Works, is opened in leafy Hawthorn. This will begin the expansion of Bed Bath N' Table Home Concept stores.
Jonathan Dempsey is nominated for the Ernst and Young Entrepreneur of the year award.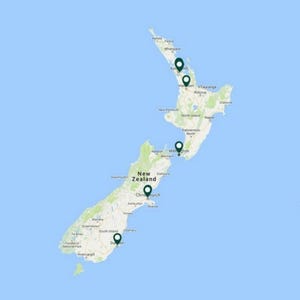 2007 - Across the pond
Opening its first international store, Bed Bath N' Table heads to Sylvia Park, Auckland with 9 more New Zealand stores soon to follow.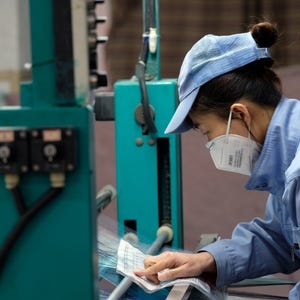 2007 - Changing times
After 30 years in the manufacturing business in Australia, a change in the Australian manufacturing protection laws makes this no longer viable.
Having worked previously with suppliers in Asia and Europe on key products through the early 70s, the skills of these suppliers present a new challenge and a new opportunity.
We continue to use our vast skills as experienced manufacturers through our extensive knowledge of dying, printing, cutting and sewing to continually obtain the best results.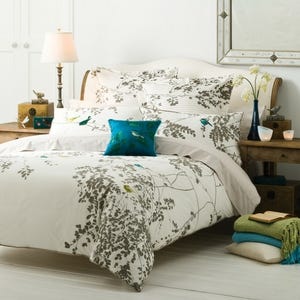 2008 - Continued focus on design
Our in-house design team continue to grow and find inspiration both locally and from all over the world to create our unique collections.
Iconic Morgan & Finch design 'Autumn Evening' begins its take-over across bedrooms throughout Australia, becoming one of the highest selling quilt covers in Bed Bath N' Table history (interestingly one of the business's very first designs in the 70s 'Autumn Leaves' was the company's first bestseller, maintaining its status for 10 years).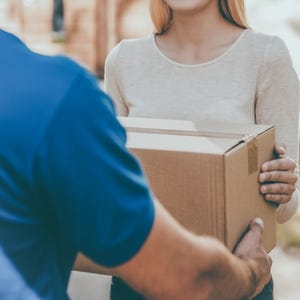 2013 - We're Online!
The highly anticipated Bed Bath N' Table e-commerce website is launched. Another step closer to our customer's wishes, we celebrate another major milestone for the business.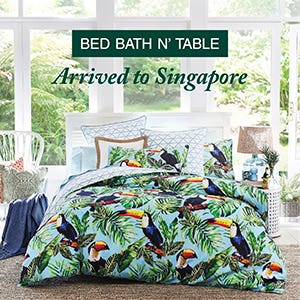 2016 - The Big 150
Bed Bath N' Table opens its 150th store! Opening in Parkway Parade, Singapore, the business extends its international reach.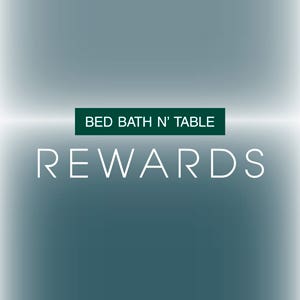 2017 - Bed Bath N' Table Rewards
Offering exclusive everyday savings along with access to special offers and VIP events throughout the year, our customer Rewards program is launched to reward our most loyal customers for shopping with Bed Bath N' Table.